Construction, maintenance & assembly
of technical installations

Actum (head office Poperinge), founded in 2003, has grown into a VCA-P and EN1090 certified SME with more than 200 employees. As a technically oriented company, we are the reference in the field of electromechanical maintenance, modernization of industrial machinery and the placement and design of metal constructions.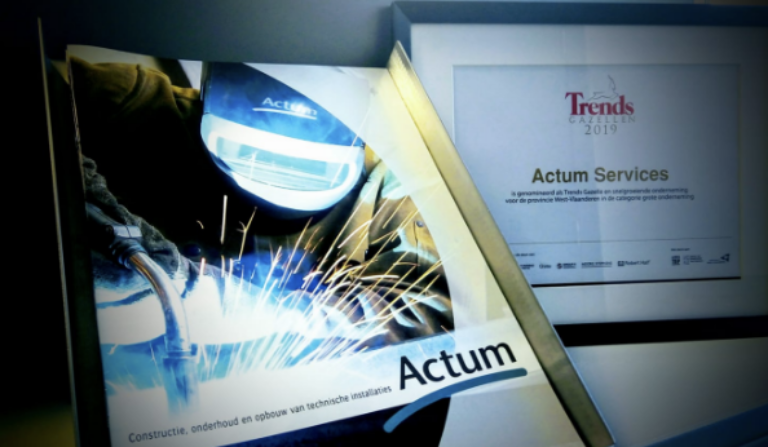 Actum defines itself by its flat structure where each employee can act autonomously. With us you will find a down-to-earth management style that stimulates a hands-on approach & drive for technical challenges.
Since our inception in 2003, we have grown significantly, making Actum Trends Gazelle in 2011, 2012, 2014, 2015, 2016 and 2019.
Actum is active in both West and East Flanders, as well as Antwerp, Brussels, Hainaut and Northern France.